Despite its stunning rural aesthetic and quirky cast of characters, The Banshees Of Inisherin has wowed both audiences and critics alike with its dark humour to become one of the frontrunners of the 2023 awards season.
The film, directed by Martin McDonagh, has picked up multiple wins and nominations this year across all major award shows and categories.
Set on a remote island off the coast of Ireland against the backdrop of civil war, The Banshees Of Inisherin tells the story of two life-long friends, Padraic Suillebhain and Colm Doherty, played by Colin Farrell and Brendan Gleeson.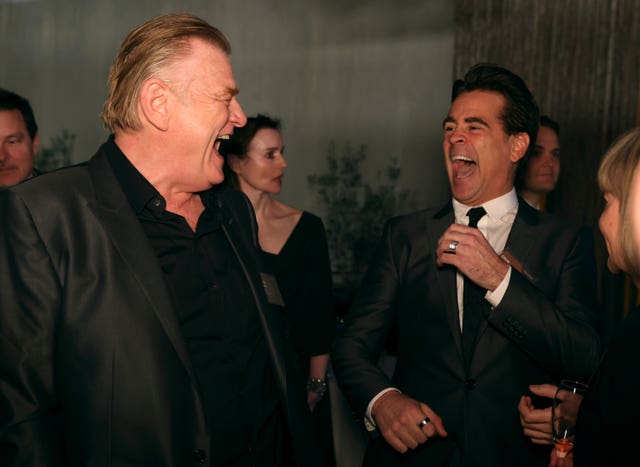 But the pair find themselves at an impasse when one abruptly ends their relationship, with alarming consequences for both of them.
The film's breath-taking cinematography, sharply-written dialogue and onscreen character chemistry has seen it earn heaps of recognition since its release.
It premiered at the 79th Venice International Film Festival on September 5 2022, where it reportedly received a 15-minute standing ovation from the audience, the longest of that year's festival.
The Banshees Of Inisherin reunites Farrell, Gleeson and McDonagh once again, following the critically acclaimed film In Bruges.
The 2008 cult hit about a veteran hit man and his trigger-happy protege was McDonagh's directorial feature-film debut.
The director has previously said that the Banshees' dark screenplay, about the sudden platonic breakup, was written with Farrell and Gleeson specifically in mind.
#BansheesMovie has been nominated for 10 @BAFTA Awards, including BEST FILM, BEST BRITISH FILM, BEST DIRECTOR Martin McDonagh, and BEST ACTOR Colin Farrell! #EEBAFTAs pic.twitter.com/HtatuWvMQN

— The Banshees of Inisherin (@Banshees_Movie) January 19, 2023
Their performances have both earned them multiple nominations in best actor and best supporting actor categories respectively, including nods at the Oscars next month.
In his Golden Globe acceptance speech, Farrell paid tribute to both McDonagh and Gleeson directly, saying that working with them had "changed the trajectory of my life forever".
"Brendan, I just, I love you so much," he said.
"I love that I get to cohabitate this creative space with you every day. All I did when I came to work every day was aspire to be your equal.
"I'm not saying I even got there but the aspiration kept me going. And I'll thank you for that for the rest of my days."
The film also stars Kerry Condon as Padraic's sister Siobhan and Barry Keoghan as the innocent, yet dim-witted Dominic Kearney – both of whom have picked up multiple award nominations.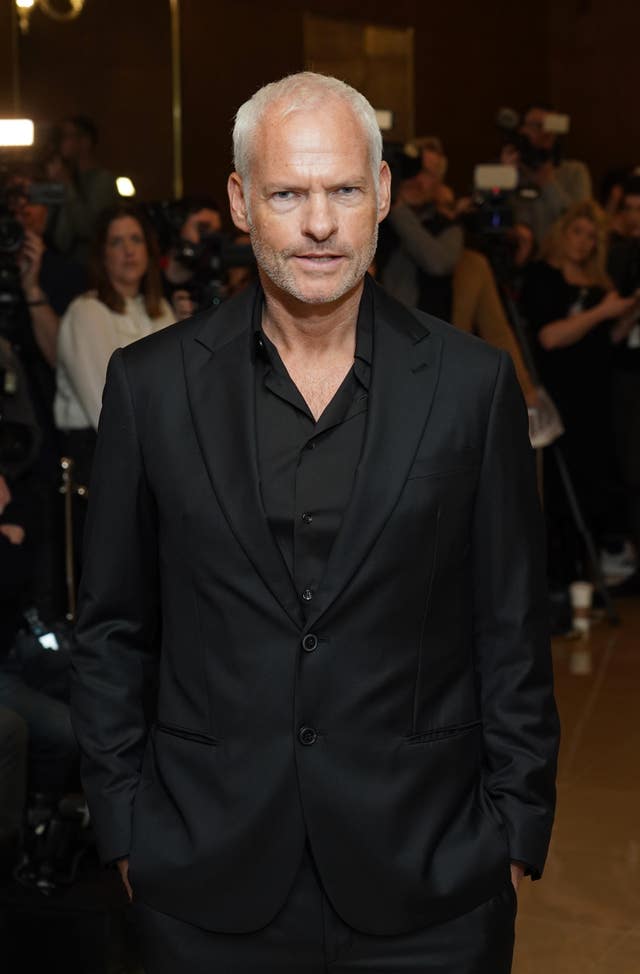 30-year-old Keoghan, who was nominated for the EE Bafta Rising Star award in 2019, has earned a string of nods for best supporting actor but has so far mostly lost out to Everything Everywhere All At Once star Ke Huy Quan.
Filming took place in several island locations off the west coast of Ireland, including Inishmore, the largest of the Aran Islands, and Achill Island.
Speaking to Collider about the decision to set the film in a fictional location, McDonagh said it had allowed for more creative freedom.
The director was born in London to Irish parents, both of whom come from counties on the west coast of Ireland.
The Banshees Of Inisherin and its cast will hope to continue its run of success this year going on Sunday night, being touted as potential big winners.