The final remaining traditional matchmaker in Ireland fears he may be the country's last.
Willie Daly, 80, from Lisdoonvarna, Co Clare, has been bringing couples together since he was a teenager.
He followed in the footsteps of his grandfather and father, who operated in times when every town in Ireland would have had their own traditional matchmaker.
Lisdoonvarna holds an annual matchmaking festival in his honour every September.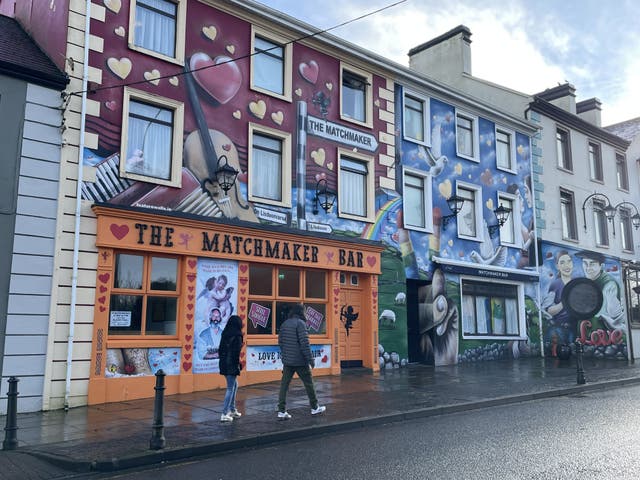 Until recent years, another matchmaker, Dan Paddy Andy O'Sullivan, from Co Kerry, was also operating, and claimed to have matched 400 married couples in his lifetime.
But now Mr Daly, who also runs a donkey farm, said he fears he may be the last.
Describing the art of matchmaking, he told the PA news agency: "Pubs, funerals and weddings, that's where most matchmaking took place, but it could be anywhere.
"If I'm out in a pub, a fella might say 'Would you fix me up with that lovely girl over there?', or a girl might say 'Look at the fine fella there, would you introduce us?'.
"While you could say in the world everything has changed, nothing has changed, people's loneliness is the same, and people want to share their lives with someone."
As to the modern world of dating apps, Mr Daly said he is in favour of anything that brings people together.
He made his first match as a teenager, when he brought together a couple after the young woman had caught the young man's eye at church.
But he said he did not take it up again until he was in his 20s.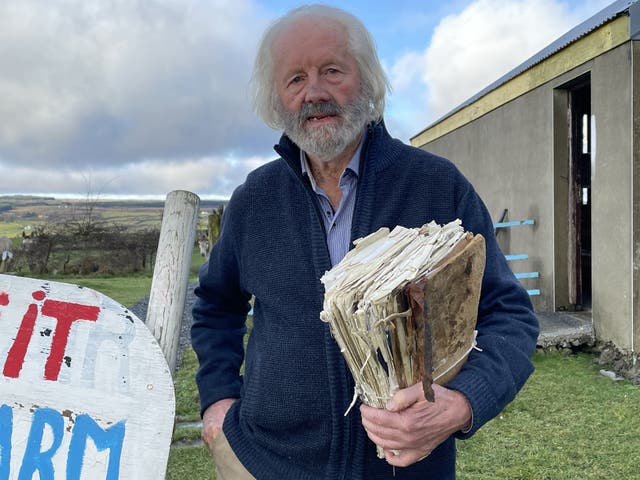 "My father Henry stopped when he had got to a good age. He made my match at 91," he said.
"We're divorced now, but it was very good, my wife was beautiful, we had a lot of children and were very happy. When my father saw her, he asked her to marry me, and I didn't know that for a while – until her friends told me.
"We'd have people knocking at the door at all hours of the day, a mother with her son, looking for a match for him, asking what women he had on his books.
"And the next thing was the money, the dowry, maybe £7, maybe a fat pig or a cow, something like that.
"The mothers would be very adamant to get their sons married, and the fathers would be very wishful that their girls would meet a nice man, and if their son was an heir to the land, having children was a big thing.
"When I was 15 or 16, there was a young man who would come to our house a lot, and he really fancied this girl, but the only time he'd see the girl was at Mass and he'd get red, so they never got to chat.
"He'd be talking about her, so one day I was looking at the paper and saw her father had a fat pig for sale, so I said 'Why don't we go up?'
"We went into the pigsty and were looking at the pig, and in she arrived. He was feeling the pig and looked into her eyes and said 'Would you eat him with me?'. She ran out of the shed.
"We left, and about three days later her father came up to the wall beside our house and asked about that young man, and asked would he have any interest in getting married, and that was that."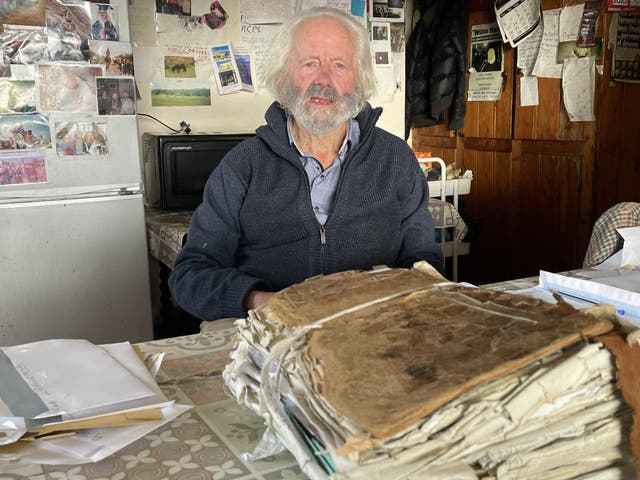 Mr Daly said he receives matchmaking requests from people of all ages.
"Back in the day attraction didn't matter; for women, it was to have a roof over their head, and for men, it was to have someone to share their life with, and in all probability have a family. Old or young, they'd still have those thoughts," he said.
"I have people in my files in their 60s, 70s, 80s, and they're still fresh enough and can be as lonely as someone of 20."
Mr Daly has a leather-bound matchmaking book, stuffed full with letters from people seeking a partner.
He said the book brings luck and love to people, recommending touching it with both hands, closing your eyes while thinking about love. He said those who want to are likely to find love or be married within six months.
As to the future of the traditional matchmaker in Ireland, he added: "I've done it all my life, I suppose you could put it down to what I do and I continue doing it now.
"Some of my daughters have done it, and stopped, it's not simple."