The Banshees Of Inisherin is the most Oscar-nominated Irish film ever, clocking up nine nominations ahead of Sunday's Academy Awards.
The movie stars Colin Farrell as Padraic and Brendon Gleeson as Colm – two old friends who find themselves in an unusual situation when Colm puts an abrupt end to their relationship.
The cast also includes Kerry Condon and Barry Keoghan, and the story is set on a remote island off the west coast of Ireland in 1923.
Here we look at the locations central to the film: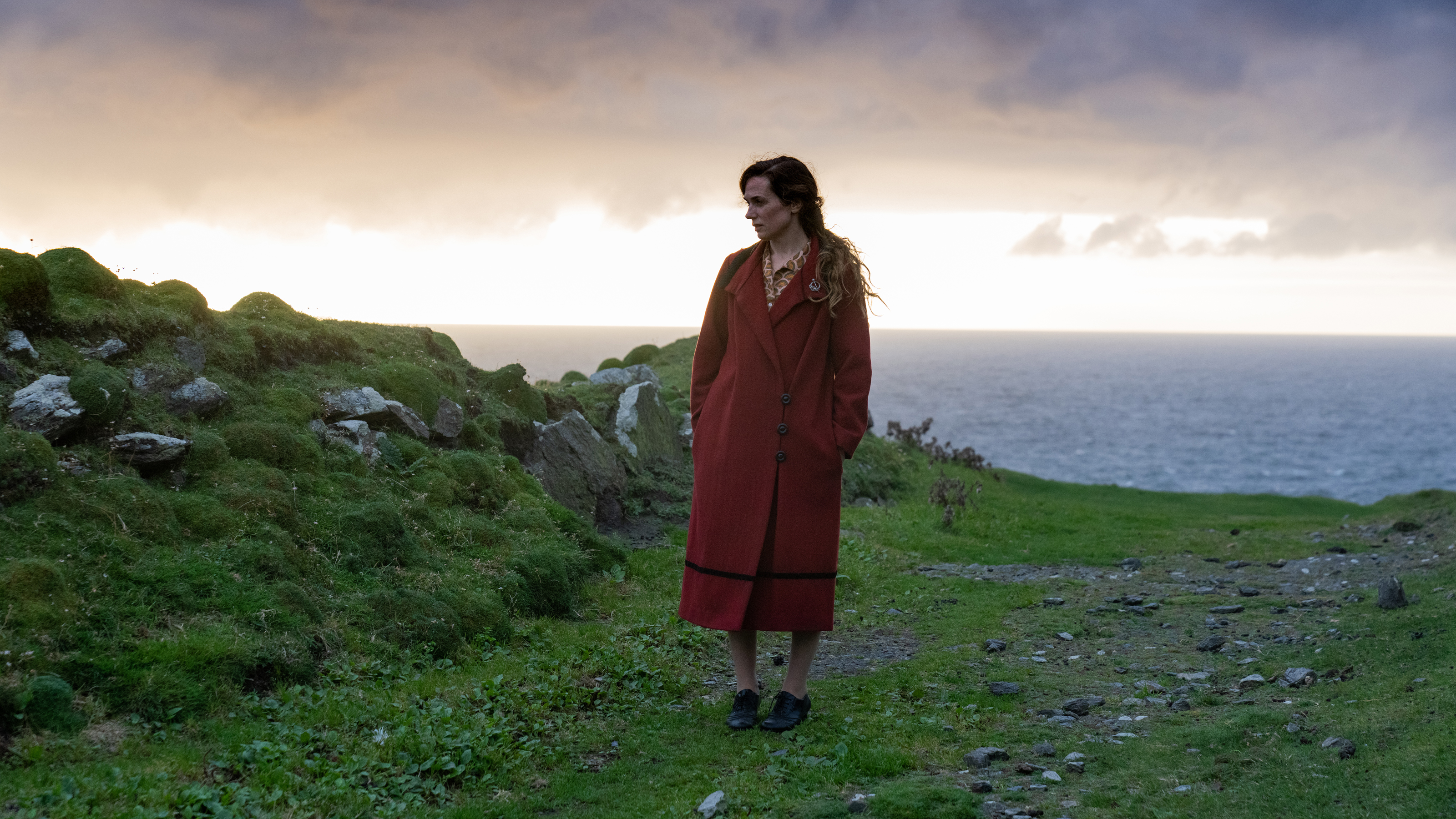 Inisherin is a fictional island, but the film was shot on Inishmore and Achill Island on the west coast of Ireland.
Director Martin McDonagh said he wanted to "capture the beauty of Ireland in the film and lean into that. The story is dark enough anyway, but we wanted the visuals and the locations to be as cinematic as possible."
Tourism Ireland screen tourism spokeswoman Emma Gorman said: "Both Inishmore and Achill Island on the Wild Atlantic Way are home to an abundance of beautiful, rugged landscapes – from wild coastline, remote white sand beaches, glacial lakes, ancient settlements and the most incredible sunsets and wide skies."
The Wild Atlantic Way is a 1,600-mile (2,575km) route along Ireland's west coast, with ancient rock walls and stone forts dotted along it.
Inishmore is the largest of the three Aran Islands at the mouth of Galway Bay, and was the first location used in filming.
Padraic's house looks out on to the stone fort Dun Aonghasa, which dates back more than 3,000 years.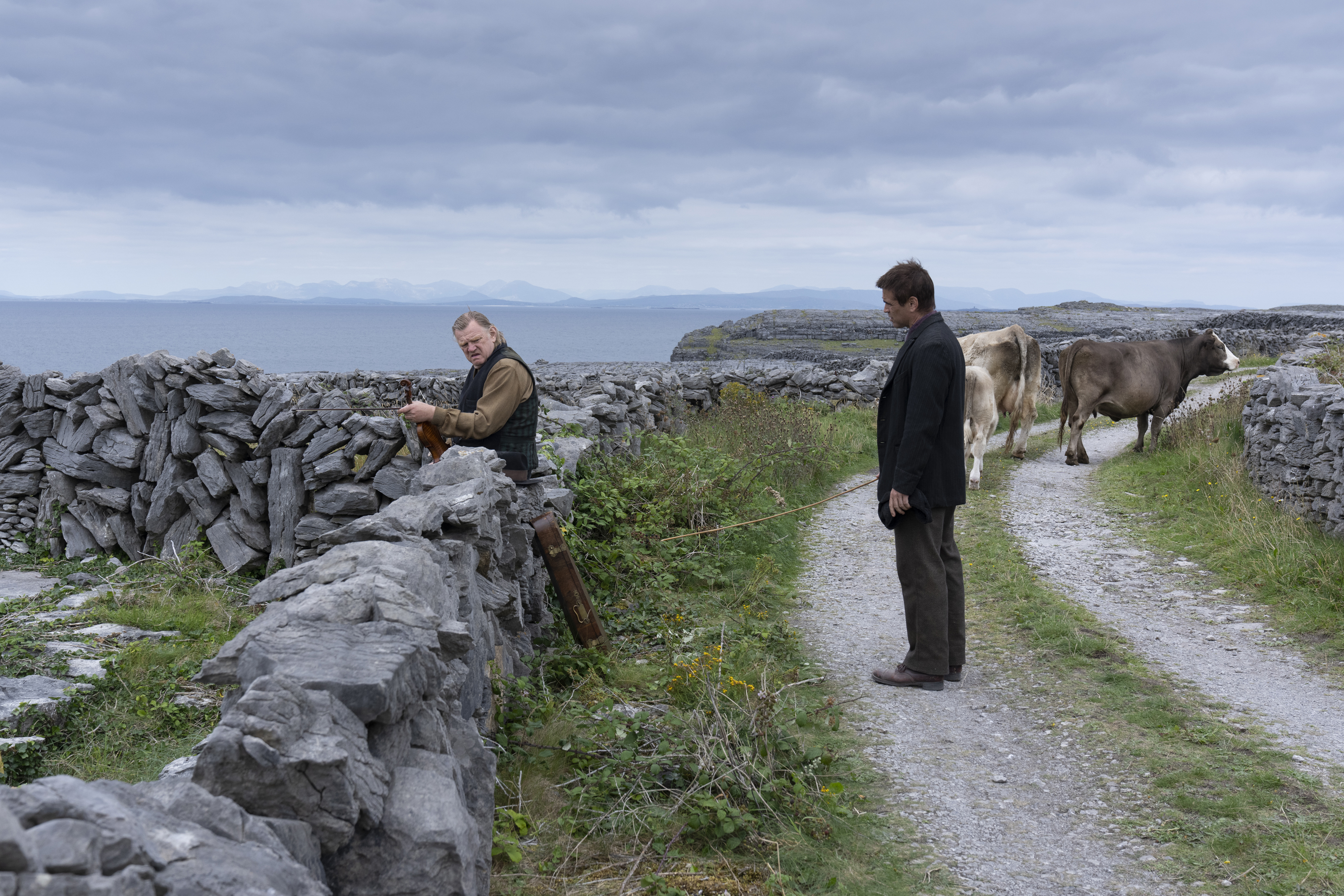 Ms Gorman called Dun Aonghasa a "must when visiting Inishmore".
Another "fascinating site" is the Worm Hole – "an almost perfect rectangular shaped tidal pool, that looks man-made but has formed naturally out of the limestone rock".
Condon – who plays Padraic's sister Siobhan – said: "Shooting in Inishmore was just like heaven. It was beautiful. Spiritual. The locations and scenery are characters in themselves."
Achill Island, 93 miles (150km) from Inishmore in County Mayo, was the second location used in filming. It is connected to the mainland by a bridge, and was where the pub scenes were set.
Ms Gorman recommended tourists visit Keem Bay, where Colm lives in the movie, describing it as "a beautiful horseshoe bay surrounded by dramatic hillside cliffs".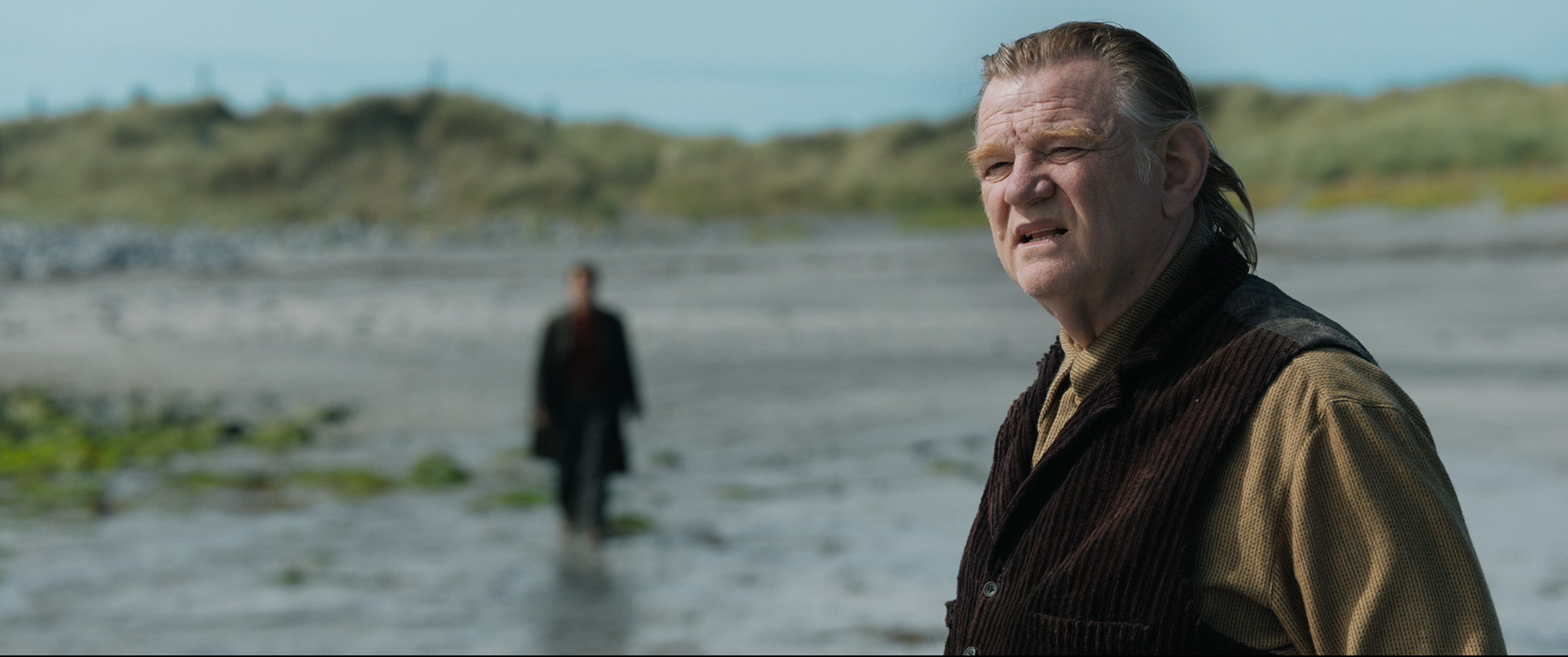 The area is known for its remote, pristine beaches, and the Atlantic Drive "gives drivers spectacular views of Achill's Atlantic waters and beautiful coastal scenery", she added.
According to Ms Gorman, films putting the spotlight on Ireland can be a boon for tourism.
Other examples in the last decade include movies Brooklyn and Belfast, along with TV shows like Game Of Thrones, Bad Sisters and Normal People.
"We hope people realise that, whilst Inisherin is a fictional island, the landscapes and culture shown on screen are very real and there to be explored," she said.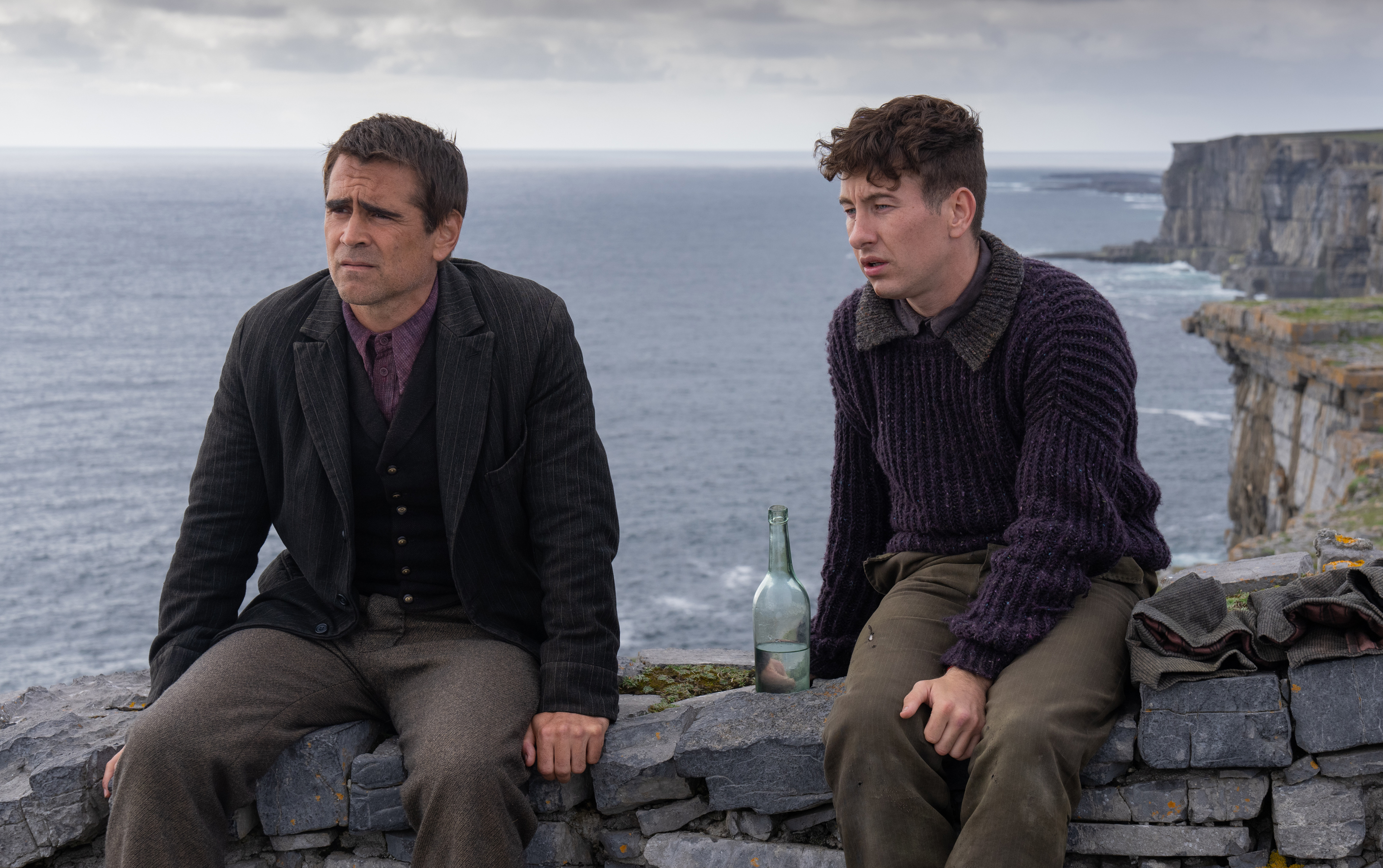 Chris McCarthy, managing director of Achill Tourism, said there has been increased interest in visiting Achill Island after the movie.
There have even been visitors to Keem Beach shouting lines from the film, including: "Colm, it's two o'clock, are we going for a pint?"
However, he warned against over-tourism harming the area.
"The reality is this place was picked because of its wild beauty and unspoiled natural look," he said.
"It was unreal the way the (film crew) worked and didn't disturb anything.
"The reason the film came here is because of our beauty, our nature – but we've got to protect that now."
Ms Gorman added: "Our aim isn't to encourage mass tourism to these remote islands, but instead appeal to travellers who want to get off the beaten track and immerse themselves in culture, meeting with local people and having a positive impact on the places they visit."